Activities
FDP Details organised by IT Department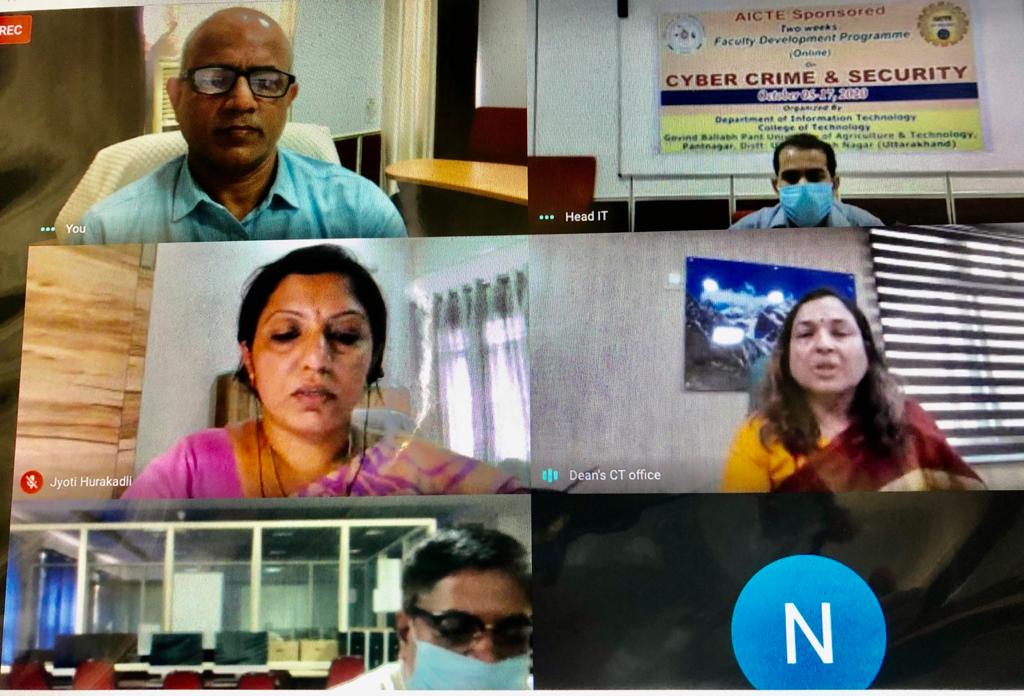 Organized by
Dr. H.L. Mandoria
Coordinator FDP & Head, Department of Information Technology
(Online Faculty Development Programme On CYBER CRIME & SECURITY (CCS-2020) During November 23, 2020 – December 05, 2020)
The advancement of IT has made people dependent on Internet for all their needs. Internet has given people easy access to everything while sitting at one place. Social networking, online study, jobs, shopping, gaming and every possible thing that people can think of can be done through the medium of Internet. With the development of Internet & its related benefits also developed the concept of cyber crime or e-crime.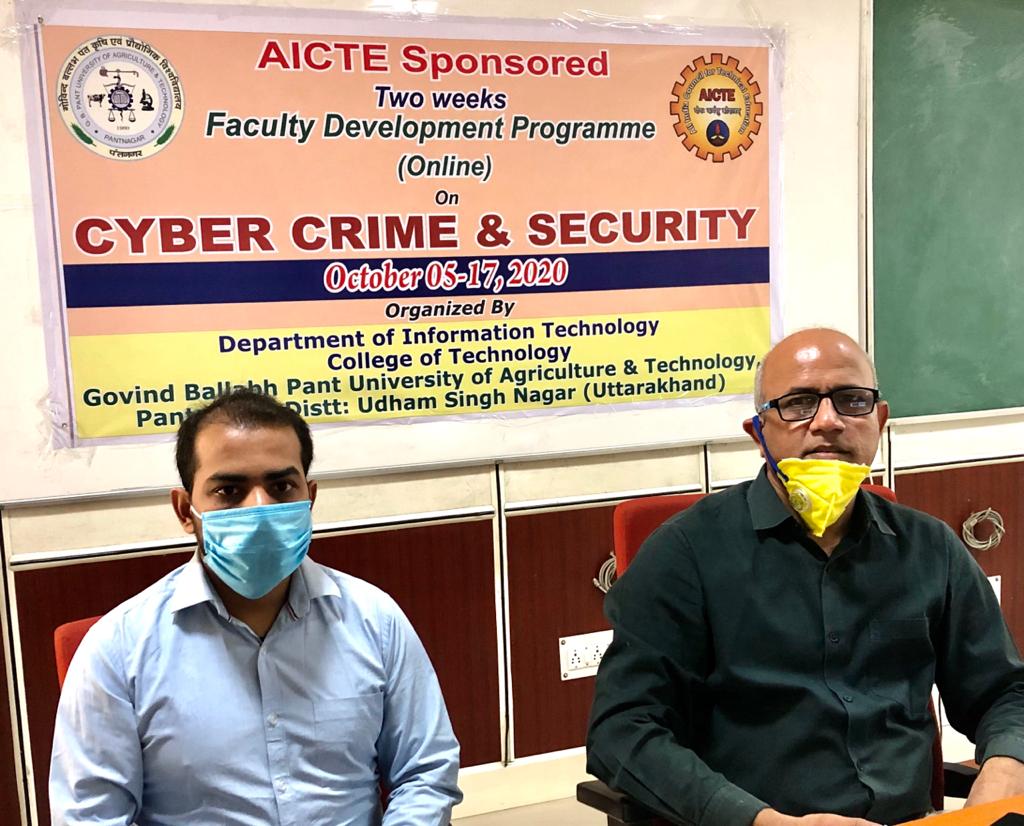 Organized by
Dr. H.L. Mandoria
Coordinator FDP & Head, Department of Information Technology
(Online Faculty Development Programme On CYBER CRIME & SECURITY (CCS-2020) During (October 05, 2020 – October 17, 2020)
Everyday new techniques are being developed for committing e-crime and we do not know the proper techniques to tackle these e-crimes. Also the promotion of research and development in ICT are not up to the mark. The lack of trained and qualified manpower to implement the countermeasures is another major issue in handling the e-crime.

Accordingly, the Department of Information Technology, College of Technology, Pantnagar is conducting AICTE sponsored online FDP on "Cyber Crime & Security". This online FDP is organized with the objective to provide the platform to tackle the issues related to Cyber Crime and Security, its approaches and policies, Cyber Forensics, and the vulnerabilities, security issues in mobile digital devices.